Hello friends I am so happy and blessed to have received so many likes for my boundless blessings blog.  Will surely keep on writing posts that all appreciate and which brings out Happiness, Love and Joy in each and everyone's lives.  I have come across so many posts by all you beautiful bloggers and there is so much positivity in all. There is so much bliss and blessings all around us.  Simply live and enjoy life from moment to moment.
A Big Thank You and Blessings to All……………………..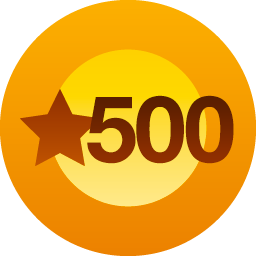 Congratulations on getting 500 total likes on Boundless Blessings by Kamal.
Your current tally is 505.